Salesforce is the world's #1 customer relationship management (CRM) platform, offering proven technology to help companies stay connected to customers, streamline processes, and improve profitability.
We've used Salesforce's best-in-class security, reliability, and architecture to create Benelinx, a fully integrated, end-to-end agency management solution.
don't be thrown off by the mention of Salesforce.
You do not need to be a current Salesforce user to implement Benelinx.
Our packages include entry-level Salesforce licenses so you can try Benelinx even if you've never used Salesforce before. No previous knowledge required.
Likewise, if you're an avid Salesforce user, Benelinx will integrate easily with your current licenses.
We chose to build Benelinx on Salesforce because as a broker-founded company, we get how important your business is. We've been there ourselves.
Think of it like this – Salesforce provides us with essential tools like data security, cutting-edge technology, and reliable access to ensure your agency is in good hands. Who would you rather trust, an untested technology or one powered by a global leader with millions of customers and a proven reputation?
By leveraging Salesforce's strengths, we've created a solution that's unmatched in the employee benefits industry.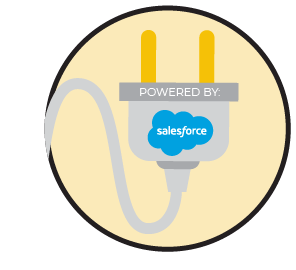 Proven security and reliability
Completely customizable
Fully scalable
Seamless integration with Salesforce accounts
One centralized system
Accessible from anywhere
Easy to use
Fast and accurate implementation
Don't believe us? Here's who else is using platforms built on Salesforce.
Ready to learn more?
Schedule your free demo
. We'll be in touch shortly. We also offer a 30-day free trial, so you can experience firsthand how Benelinx will transform your business. Unlike other Agency Management Systems, our trial includes full access to everything Benelinx has to offer, so you can know for certain if our platform is right for you.